5 Stylish Planter Trays for Under $20 to Save Your Windowsills from Destruction
I learned the hard way that a plant-filled window can wreak havoc on your windowsill. Between regular waterings and planter rotating, my freshly painted living room windowsill turned into a soil-and-water-stained eyesore within just a few weeks.
Of course, all of this could've been prevented if I'd employed a simple plant tray under the plants on my windowsill. Designed to collect the water that drains from your pots, plant trays are a sleek, affordable way to save your windowsills from destruction — no post-watering cleanup necessary! To prove my point, I rounded up 10 stylish planter trays priced under $20 that will protect your windowsills from water and soil damage without breaking your bank account (or sacrificing style).
1. Habit + Form Rectangle Brass Tray
A metallic plant tray can add a dash of drama to a windowsill while shielding the surface from water damage. Composed of 26-gauge galvanized steel, this powder-coated rectangular brass tray is both watertight and rust-resistant, so it's every bit as pretty to look at as it is practical.
Buy: Habit + Form Small Rectangle Tray in Brass, $16.00 for a Small Size from Terrain
2. Colored Concrete Tray
For an eye-catching way to protect your windowsills, consider a colored concrete plant tray. This oval-shaped tray is handmade from cement and gypsum and is the perfect size for a pair of succulents and other small plant pots.
Buy: AiryHomeStudio Oval Concrete Tray, $11.99 from Etsy
3. Self-Watering Tray
Why buy a traditional plant tray when you can have a self-watering style instead? This self-wicking humidity tray has a built-in capillary mat that will keep your plants hydrated for up to two weeks — no hand-watering required!
Buy: Self-Watering Windowsill Tray, $14.95 from Gardener's Supply Company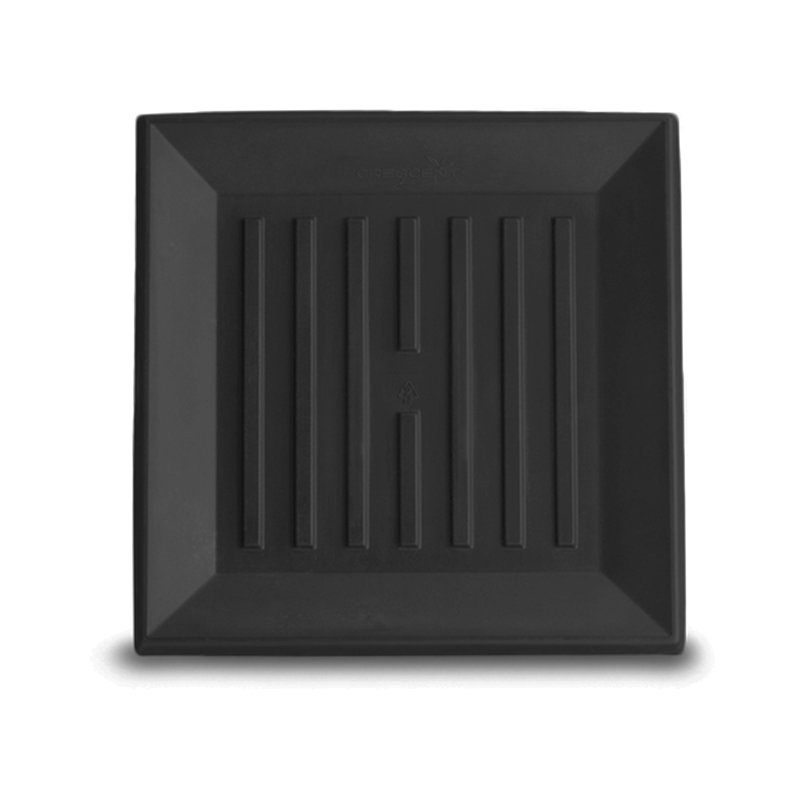 4. Artisanal Tray
For an artisanally-made planter tray with a bit of oomph, look no further than this circular model from Bloomist. Handcrafted from terracotta clay by artisans in Honduras, this one-of-a-kind tray is greenwashed by hand after being fired in a kiln and will only set you back $8, so you can definitely order a couple.
Buy: Studio Planter Tray in Greenwash, $8.00 from Bloomist
5. Acrylic Tray
Modern design lovers, rejoice! I found an acrylic plant tray at Amazon for $20! Sized for holding herbs, succulents, and other small plants, this clear plastic planter tray is both durable and watertight. If you buy two or three, the price per tray goes down, too.
Buy: Window Garden Multi-Use Acrylic Planter Tray, $19.99 from Amazon